Buy "The Original Jimmy Jig" Plans For Only $19.99!

Get Your Set Of High Quality, Easy-To-Follow Plans On How You
Construct Your Very Own Jimmy Jig Today!

*NOTE: No specific measurements are given on these isometric sketches because the jig has to be adaptable to a variety of table saws which have different blade positions and table top sizes. Highlighted positional arrowheads are included for this in the main Jimmy Jig Plan to place runners and the aperture in the correct position for your table saw.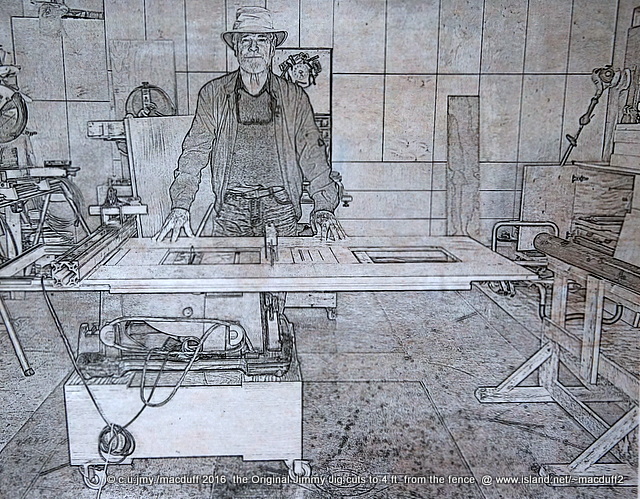 Seamus And The Original Jimmy Jig
In 1978, veteran carpenter Seamus McCombie, of Port Alberni, BC, saw a problem nobody yet had solved to his satisfaction – the problem of rip fence mis-alignment. He set out to solve it once and for all and did. Buy Your Jimmy Jig Plans Today!